Affiliated AHSC faculty, students and staff will be encouraged to participate in multidisciplinary substance abuse and communication grand rounds and journal club activities on a monthly basis.
By exposing all members of the PDA/M WG team to multidisciplinary research projects that has been conducted and published by research peers across the country, these exercises foster continued academic and program development. These communication activities also allow for cross-pollination between research disciplines and encourage innovative discussions regarding potential substance abuse and prescription drug abuse/misuse prevention programming in the Appalachian Region.
To host or present a Grand Rounds event please contact DIDARP@etsu.edu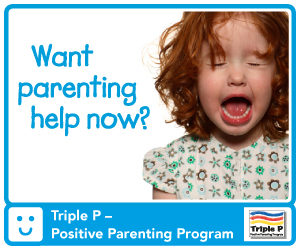 Triple P Postive Parenting Program:
A Proven Population-Based Health Approach
Sara van Driel, PhD and Jennifer Schroeder, MPH
13th Prescription Drug Abuse/Misuse Grand Rounds
The Triple P-Positive Parenting Program is one of the world's most effective parenting programs. It gives parents the skills they need to raise confident, healthy children and teenagers and to build stronger family relationships. It also helps parents manage misbehavior and prevent problems occurring in the first place.

It started as a doctoral thesis more than 35 years ago. Now with more than 800 published papers, including more than 280 clinical trials, studies and evaluations behind it, Triple P has become one of the world's most-trusted parenting interventions, cited in reports by bodies such as the World Health Organization, the U.S. Centers for Disease Control and Prevention, and the United Nations.
---
Medication Assisted Therapy

Jack R. Woodside, MD
12th Prescription Drug Abuse/Misuse Grand Rounds
Understand the pharmacology of buprenorphine as it applies to opiate substitution therapy; become familiar with other treatments for opiate use disorder; review the long-term outcomes of opiate substitution therapy.

---
Longitudinal Tracking of a Public Health Initiative Focused on Prescription Substance Abuse
Kelly Foster, PhD
11th Prescription Drug Abuse/Misuse Grand Rounds
Understanding the impact of design, contact language, incentive strategies, and question wording in encouraging potential respondents to engage with research.
---
Spring 2015 8th Lecture - Prescription Drug Abuse/Misuse Grand Rounds:ETSU DIVERSITY-PROMOTING INSTITUTIONS DRUG ABUSE RESEARCH PROGRAM (DIDARP) by Robert Pack,PhD, MPH, Nicholas Hagemeier,PharmD, PhD & Billy Brooks,DrPH (c), MPH.
Spring 2015 7th Lecture - Prescription Drug Abuse/Misuse Grand Rounds:Project Lazarus and Naloxone by Fred Wells Brason II, Executive Director /CEO, Project Lazarus.
Spring 2015 6th Lecture - Prescription Drug Abuse/Misuse Grand Rounds:Relative Abuse Liability Studies
of Prescription Stimulant Medications by Raj Sevak, MS, PhD, RPh Pharmacy Fellow and Adjunct Faculty Member, Department of Pharmacy Practice, Bill Gatton College of Pharmacy.
Fall 2014 5th Lecture - Prescription Drug Abuse/Misuse Grand Rounds: A System of Prevention by Angie Mckinney Jones, MSSW, Director of Prevention, Tennessee Department of Mental Health and Substance Abuse Services.
Fall 2014 4th Lecture - Prescription Drug Abuse/Misuse Grand Rounds: Generation Rx Provider Toolkit by Dr. Sarah Melton and Generation Rx students.
Spring 2014 3rd Lecture - Prescription Drug Abuse/Misuse Grand Rounds: Over-prescribing the Appalachians by Dr. Stephen Loyd
Spring 2014 2nd Lecture - Prescription Drug Abuse/Misuse Grand Rounds: Understanding the Cultures of Prescription Drug Diversion and Abuse: What's Being Abused and Why by Dr. Michael O'Neil
Spring 2014 1st Lecture - Prescription Drug Abuse/Misuse Grand Rounds: Intrauterine Drug Exposure & Neonatal Abstinence Syndrome: A Matter of Public Health by Carla Saunders
title="Intrauterine Drug Exposure & Neonatal Abstinence Syndrome: A Matter of Public Health">