If Outlook asks for your password, change the user name from etsu\username


to your e-mail address (username@etsu.edu): Do not include the word "mail"

Previous Method to enter username and domain!
CORRECT METHOD TO ENTER USERNAME!!!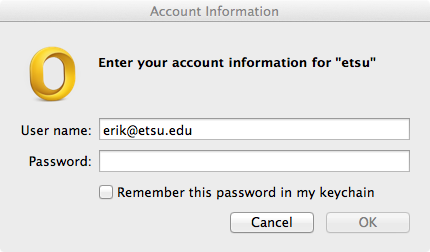 If Outlooks saves your password:
Under Outlook's Tools menu select Accounts and change your user name from etsu\username to username@etsu.edu as shown: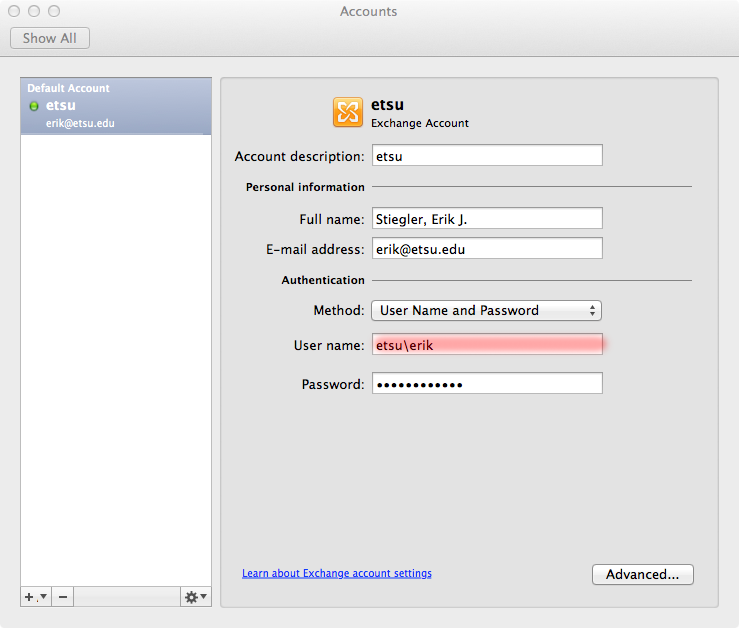 Outlook will ask permission to autodetect your new account settings, click "Allow". It will probably do this several times: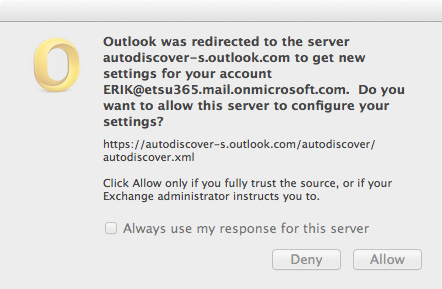 Lastly, check the box "Always use my response for this server" - Allow.