ACT for Rising Seniors
Because our Class of 2021 students were not able to take their ACT scheduled in March, the state will be giving payment vouchers for a July 18 administration for our school. Registration for taking this exam will be different than in previous administrations. Follow these steps to get your voucher and register. Must be a rising senior who will graduate in 2021 to be eligible for the voucher. DEADLINE TO REQUEST A VOUCHER IS JUNE 15.
1. Log in to your Google Counseling Classroom and complete the GOOGLE FORM posted in classwork.
2. Check your email for instructions about using your voucher to register for the ACT to be given July 18. DEADLINE TO REGISTER WITH VOUCHER IS JUNE 18.
3. Practice for free at https://academy.act.org/.
---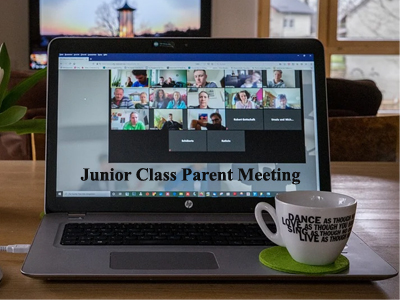 Hi there, Please join the University School Jr. Class Parent Meeting to discuss our upcoming Senior Class. We will hear from Jackie Peevyhouse, current Senior Class Parent Committee Chairman, on the activities that her team put together for our seniors this year.
Thursday May 14th, 7:00 pm, Meeting ID: 148 385 8082
Join from PC, Mac, Linux, iOS or Android: https://meetings.ringcentral.com/j/1483858082
Or iPhone one-tap :
US: +1(720)9027700,,1483858082# (US Central)
+1(773)2319226,,1483858082# (US North)
+1(469)4450100,,1483858082# (US South)
+1(470)8692200,,1483858082# (US East)
+1(623)4049000,,1483858082# (US West)
Or Telephone:
Dial(for higher quality, dial a number based on your current location):
US: +1(720)9027700 (US Central)
+1(773)2319226 (US North)
+1(469)4450100 (US South)
+1(470)8692200 (US East)
+1(623)4049000 (US West)
Meeting ID: 148 385 8082
---
Posted Sunday, April 5th, 2020
Good evening, University School Juniors and Seniors, I hope you all are staying healthy! I wanted to take a moment to personally reach out to you all because I know the spring of each year brings a series of special events reserved specifically for your grade levels. While I realize there are many things still up in the air regarding the remainder of the year, it is important for you to know that we are going to try to maintain or postpone as many events as we can in order to preserve as much of these experiences for you as possible, specifically prom and graduation. Since prom is scheduled for April 25th and within in our current school closure period, I regretfully have to inform you that it has been postponed. At this time, we have reached out to the venue and are trying to see if an alternate date can be secured. If that is not possible, we are going to seek other dates and locations in order to try to preserve this occasion for you. Again, this will depend on our ability to return as planned.
As far as senior graduation is concerned, there has not been any changes made at this time. With that being said, we will continue to adhere to the direction of ETSU and our state officials. Any changes made to that plan will be communicated to you and your families as we learn more. I can tell you confidently that if we are unable to complete graduation during our regularly scheduled date, we will still have a ceremony at a later date to celebrate your accomplishments even if we have to move it into July or August. Please know that you are all greatly missed and that I look forward to seeing you in the near future. In the meantime, stay well and Go Bucs!
Sincerely,
Dr. Partin
All Juniors are required to attend a session on college preparation this Wednesday, August 7th, in the gym, from 12:30-1:00 p.m. Juniors who have study hall will not attend study hall on Wednesday but should report directly to the gym where attendance will be taken.
---
Junior To-Do List

1. By the end of this school year you should plan to have the final ACT score that you will need to begin your college applications in July. As a junior you will take the ACT at school on April 3 with your classmates. All you need to do to register for that exam is to be present at school that day. However, many students will be interested in taking the ACT before and after that date so that they have the highest possible score. To take the ACT at an additional time you will register online at www.actstudent.org/start.
2. Begin creating your college application list. You need to become familiar with possible colleges for application and with their admission requirements. Start scheduling college visits. Remember, this college will be your home for 2-4 years so it is important that you find a place where you can both live and work.
3. For some very selective colleges it may be necessary to take additional admission tests called the SAT Subject tests. You can find information about college requirements on their websites and about Subject Tests at www.collegeboard.com.
4. Do you need to take the SAT? No, not unless you are unhappy with your ACT score and cannot seem to break through to the score you would like to have. All colleges in the US will take a score from either exam. The ACT is just more common in the Southeast, but it is accepted across the nation.
5. Review your resume. What kinds of activities have you participated in during high school? Have you donated your time to the community? Are you actively involved in student life at US? This is going to be important! In addition to needing 40 hours of community service for graduation it is important that you are involved in some kinds of extracurricular activities at school, at church, or in the community.
6. Want to attend one of the Military Academies? Contact your Senator or Congressman ASAP. You need a nomination in your Junior year.
7. Follow some college and scholarship sites on Twitter to become familiar with opportunities that are out there. My favorites are Fastweb Scholarships, The College Board, and HuffPost College.
8. Keep your grades up!!!! Do not slack off this semester!!! Traditionally, junior year is one of the hardest at US so start strong and stay strong this spring. The first transcript/gpa/rank to go with your college applications will be what is called the 6th Semester Transcript meaning it ends at your junior year. New transcripts are not created until January and June of the senior year. In despair about grades earlier in your high school career? Don't worry, just do your best to show progress and improvement every semester through graduation. Learning from your mistakes can be an important part of a college essay or recommendation.
9. Review your online image. Anything on Twitter, FB, or Instagram you wouldn't want a college admissions office to see? Take this opportunity to remove problematic images and statements and tighten up your security settings. Also, remember to post positive things about yourself. A selfie made at the Food Bank is just as important as the one in front of Pals, but it helps round out your personality.
10. Always read Ms. Shaw's emails once the distribution list gets started! I promise they won't always be this long.


Ms. Shaw
---
---
Click here to View Scholarship Opportunity for Juniors: Air Force Academy Scholarships
---
Civics Test

Civics Test - Required for Graduation

All 10th - 12th grade students will be taking the Civics test. This test is required for graduation. Study materials have been placed on Ms. Frasier's school webpage.

Signs showing room assignments will be placed throughout the school.

If you have any questions, please see Ms. Shaw or Ms. Frasier.
---
---