Seniors / Parent Information
Click to Link to Ms. Shaw's Senior Website
------------------------------------------------------------------------------------------------------------------------------------------------
ATTENTION FULLY REMOTE SENIORS- Cap/Gown Picture Proofs are in the main office for pick up.
------------------------------------------------------------------------------------------------------------------------------------------------
------------------------------------------------------------------------------------------------------------------------------------------------
2021 Senior Superlatives Ballot: Please vote for two from each category. Email me your ballot at hammondse@etsu.edu. The deadline is Friday, February 5, 2021. If you have any questions, please let me know.
------------------------------------------------------------------------------------------------------------------------------------------------
---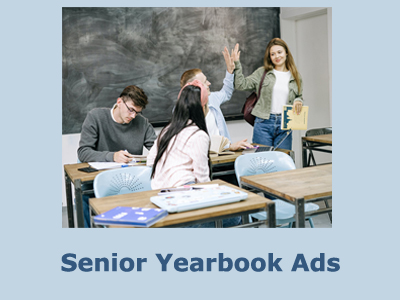 ........................................................................................................................................................................
Cap & Gown Orders! University Class of 2021 Seniors and Parents
Please see the Jostens Information. Students will need to purchase a cap/gown/tassel for graduation. Other items are available, but they are not required. Please let me know if purchasing the cap/gown/tassel set will be difficult for your family. I have several sets available to borrow for pictures and graduation.
If you have not yet confirmed the correct spelling of your name for your diploma, please do that today.
Aleeta Shaw, Ed.D.
University School
School Counselor
Pick up your packet in the main office. Order Online Anytime!! Check out the School Store to show your school spirit!
.......................................................................................................................................................................
Updated announcement about the senior fundraiser: the cards can be picked up by seniors or a parent from the University School office until 10/30/2020.
Dear UH Parent and Senior Student,
It's time for the annual UH Discount Card Fundraiser! All proceeds will go toward your student's senior week activities May 24-28. We have some fantastic activities planned for the seniors like a trip to Dollywood, Appalachian Christian Camp and lots more! We anticipate needing $150 TOTAL per student for all of the senior week activities planned.
This year we have 27 great discount card sponsors! Please be sure to frequent/use the sponsoring businesses that have been so kind to help UH!
The cards are available to pick up from the University School office.
The cards must be picked up from the office no later than 10/30/2020.
Each student will receive five (5) discount cards to sell for $10 each.
The five discount cards will be inside an envelope with the student's name on it.
Please sell discount cards and return the money in the envelope provided or return any unsold cards by December 1, 2020.
Return money and any unsold cards to the lock box in the front office labeled "UH Discount Cards."
IF the student wishes to sell more discount cards please email uhsenior2021@gmail.com and we will provide more.
Payment methods:
Discount cards may be paid for with cash, check or PayPal at uhclass2021@gmail.com.
Be sure to write student's name on PayPal memo line.
We want to sell as many cards as possible to provide scholarships and community support. (Example: Sell 5 cards for $50 and you will be responsible for the remaining $100. OR sell more cards!)
If parents prefer to skip fundraising all together or make occasional payments to their student's account they may do so by using the Pay Pal account above.
Questions? Please email our class presidents Christine Bradish at uhsenior2021@gmail.com or Laura Willard at uhclass2021@gmail.com.
Remember to follow UH Seniors 2021 on Instagram and Facebook. Thank you!
The UH Senior Class of 2021 Parent Committee
---
Senior To Do List
Hi Seniors and Senior Families-
It has been great to see several of you via zoom the last couple of weeks! I love seeing your faces! I'm starting to feel the pressure of senior year so I want to be sure that you are all getting off to a good start. There are several things that I need you to do to ensure this year goes smoothly. About half of you have completed these tasks, and I need 100% participation to be sure that we have a good communication system. Please do the following if you have not already done so:
Join the Remind app for 2020-2021 Seniors- you will get text updates and be able to send texts to me. Both students and parents/guardians may join. Use this link: https://www.remind.com/join/uschool10
Complete the Senior 2021 Information Survey https://forms.gle/spJqDZSMd12rcX5EA so that I have the best contact information for you and your family. Most of my communication will be via email once I have complete updated information, and email is how you will learn about important things like ordering cap/gown and spelling your name correctly on your diploma.
Check your CANVAS Grade 12 Counseling Announcements at least every other day. You will find really good information there like college application fee waiver codes and upcoming informational sessions.
Put the October 5 & 6 ACT on your calendar (times and location information will be coming soon). You are already registered and the exam fee has been paid so all you have to do is show up and test. All seniors are required to take the exam, but in order to lower the number of students who will need to test we will consider an exemption for students who have already earned a 30 or above on the composite score. If you have scored 30 or above, please email me at shawa@etsu.edu to approve an exemption. Please note that this is at the school's discretion.
Schedule a Senior Individual Appointment with me. You may sign up here https://signup.com/go/KWsgRBE. There are 10 open slots remaining before Fall Break. More slots will be added after Fall Break. Parents/Guardians are welcome to attend, but the senior MUST attend. A senior appointment is a required activity.
Review the Senior Night Google slides. Request access here: https://docs.google.com/presentation/d/1eIoZXNoafzITpOSq7F-T_RwgJGQj7CWO2YgkzB44CUY/edit?usp=sharing. You can also watch the recorded webinar here: https://etsu.zoom.us/rec/share/VPpy2eKSOamT6vh3dh5h_ro4oqSuhFmVcsvKnpP8X0h0dk9n6xhX9DlAXFNNZlUY._ZeFpxb870toN8_O
Request a self-view unofficial transcript and review it for errors and be sure that all credits have been completed or are in progress towards graduation. Instructions can be found in the slide show listed above, or you can find the link on the first page of the school website at www.usbucs.com.
---
University School Outdoor Graduation 2020 - Link to Digital Program
Virtual Graduation Video -

https://drive.google.com/file/d/1NSFbd0ZlgR8S74Hem2uNXSUGRBhNRI6e/view?usp=sharing
---
Watch Live Stream of 2019 Graduation Ceremony on our University School YouTube Channel.
---
Printable Peer Tutoring Application
Dear Seniors-
Need volunteer hours or to make a little extra money? Apply to be a peer tutor! University School always has a need for tutors for students of all ages. Please consider applying to be a tutor!
---
Important Senior Information!!!!
Dear Seniors and Senior Families-
This may be the most important email that I send you all year so please read it to the end.
-First, I have a special senior website where nearly everything you need to know is posted. It can be found at the top of the senior page on my faculty website. If you do nothing else, please watch the application and financial aid videos. The link is https://uhseniorinformation.weebly.com/. I have finished updates today, but if you notice errors please let me know. You can also use the college and scholarship searches on my website to help narrow down your choices to a list of 3-7 (just a recommendation-application fees can be expensive).
-Second, it is time to begin your college applications if you have not yet done so. Completing your college applications should happen over fall break so that everyone can meet important scholarship and admission deadlines. UT-Knoxville has one of the earliest deadlines at November 1, but if you are applying for early admission or early decision your deadlines may be earlier. If ANYTHING you need is due in September or early October I need it this coming TUESDAY 9/4!!!
There are three ways to apply to college:
On the website of the college
Through the Common Application at https://www.commonapp.org/ for membership schools
Through the Coalition Application at http://www.coalitionforcollegeaccess.org/ for membership schools
-Third, if you think you might qualify, apply for free/reduced lunch to be eligible for fee waivers for ACT/SAT/College Application Fees. You do not have to eat the lunch, but it will prove your eligibility for fee waivers. Applications are available in the main office and in my office.
-Fourth, apply for the TN Promise (free community college tuition) at http://tnpromise.gov/. Even if you do not plan to attend community college it is an excellent back up plan in case something interferes with your primary plans. Additional scholarship info coming soon.
-Fifth, request transcripts for college applications that you are completing. Some sites like Common App will automatically issue a request to me. Others will require that you make the request directly to me. Unfortunately, we are currently in transition with the site we use for digital transcript requests so for the next few days it is best to request transcripts via email. If you have already used Parchment, they have been sent. We are switching to ScribOrders. Info coming soon.
-Sixth, request any recommendations that you need from me or your teachers three to four weeks in advance. Be specific about what you need and when it is due. I require that you email me a COMPLETED Recommendation Self-Assessment form(attached and on the senior website) before I will write you a recommendation. You are welcome to send it to other people that you ask for recommendations.
-Seventh, check my website and the school's website for important dates and information and ALWAYS read my emails. Email is the primary way that I will communicate important information to you. Look for an email soon about text alerts for seniors.
-Eighth, all seniors are expected to retake the ACT on the Senior Retake Date of October 16 during the school day. All seniors are registered through the school. Students with a 30 or above ACT may elect not take the exam (must notify Ms. Shaw if not planning to take), but taking an ACT is a graduation requirement in the State of Tennessee. If for some reason you DO NOT WANT to retake the ACT please inform me before we go on break.
-Eighth, if all of this is overwhelming and confusing, take a deep breath and schedule an appointment with me J.
Thanks for reading to the end! More updates coming soon!
Ms. Shaw
---
View 2017 Graduation Ceremony on USchool YouTube Channel
---
Link to the 2015 Graduation recording
---
Click to View 2014 Graduation Ceremony

---
---
Seniors, don't forget to submit your Contact Information to the Alumni Database!!! Yes, you made it!!!
---
---
Parents of Seniors: Seniors are required to complete 40 hours of community service before they graduate. To date, many seniors have not submitted their forms to Ms. Shaw. This is a state requirement to graduate. Please work with your student to take care of this item.
---
---
Ask Ms. Shaw about Duplicate Diploma Requests